Rallying troopers for a
hopeless charge with the
empty pledge that future
targets will soon be in place and, going forward,
onward plans exist to provide sufficient operational gear
retrospectively some time sooner or later this year
is rather like waiting for hoofbeats to die away into distance before
closing the stable door.
Cue picture, followed by some additional thoughts: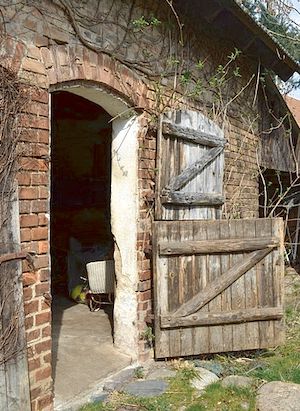 I don't really know what else to say … but somehow or other I can't leave it there. Like many others, perhaps, I'm torn between a profound wish to support the national effort and the burning urge to criticise the hell out of it.
To do whatever it takes is a fine slogan but simply reacting to events may not be enough when the initiative must be seized so that we get ahead of the curve. If preparations have been left too late, our leaders should (a) acknowledge past mistakes and (b) move heaven and earth to rectify the worsening situation. When so much is at stake, the powers-that-be will not be forgiven for dishonesty nor pardoned for inaction.
Who knows what the future will bring? We all have our hopes and fears, more of them shared than we may yet realise. Upheaval and opportunity go hand in hand.
A little personal example comes to mind: I can't spend time with my grandkids but can see them online and, mindful of their interrupted schooling, send them video readings from factual books with pictures – dinosaurs and explorers the chapters requested so far!
Silver linings, perhaps … but let's not count our chickens. Nor mix our metaphors, for that matter. So easy to lapse into banality when you've had it, er, easy. And what can I say, I'm a comfortable baby-boomer in a first-world country? It's true. I also have the great privilege of age, having enjoyed my three score and ten. As the old film title said, I'm All Right, Jack! And as the old blues puts it, I've had my fun if I don't get well no more … 
I'm fine (touch wood!) and rediscovering simple pleasures: reading and writing, listening to music, hearing birdsong. I'm also heartened by the selflessness and bravery shown by ordinary people in extraordinary circumstances. It behoves us all to think of others in our actions – and, yes, inactions! Such times bring out the best and worst in humankind.
Cue song, then, music offering as much solace as anything can when we are feeling so many mixed emotions. And where else could you find such a potent blend of humour, remembrance and philosophy?
image: The Phrase Finder
source: rhetoric from https://randomwordgenerator.com