Sleep soundly, fellow citizen, for cake is coming.
Until then, just be grateful for your daily bread.
Building our brighter future begins next week.
Satisfy yourself, for now, with what you have.
Towards a better world we're nearly ready to set sail.
If we think you'll rock the boat, we'll leave you on the shore.
Tomorrow there'll be bluebirds up above, just wait and see.
Unicorns to follow. Pictures posted. Please enjoy.
There are the rainbows, their golden promise now fading in the sun.
Embroidered samplers still urge courage upon shadowy walls within.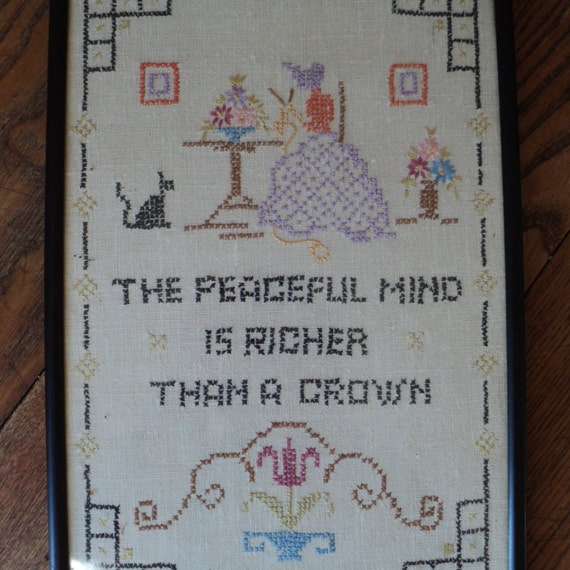 image: Etsy
inspiration: SUBSTITUTE from
Random Word Generator