Struck by lightning, the ancient oak would have blazed for a day and smouldered for a week. In place of its wooden heart was a blackened hollow, hardened and burnished by centuries of sun and rain and ice.
Climbing up to its rim, children saw a sculptured bowl like a womb where they might rest like dozing emperors. Here they could lie, unseen, overhearing private conversations far below. No longer paupers in the balance of power, they could sip the nectar of the gods and experience a measure of divinity – invisible, ever-present, omniscient.
It beat the hell out of hide-and-seek.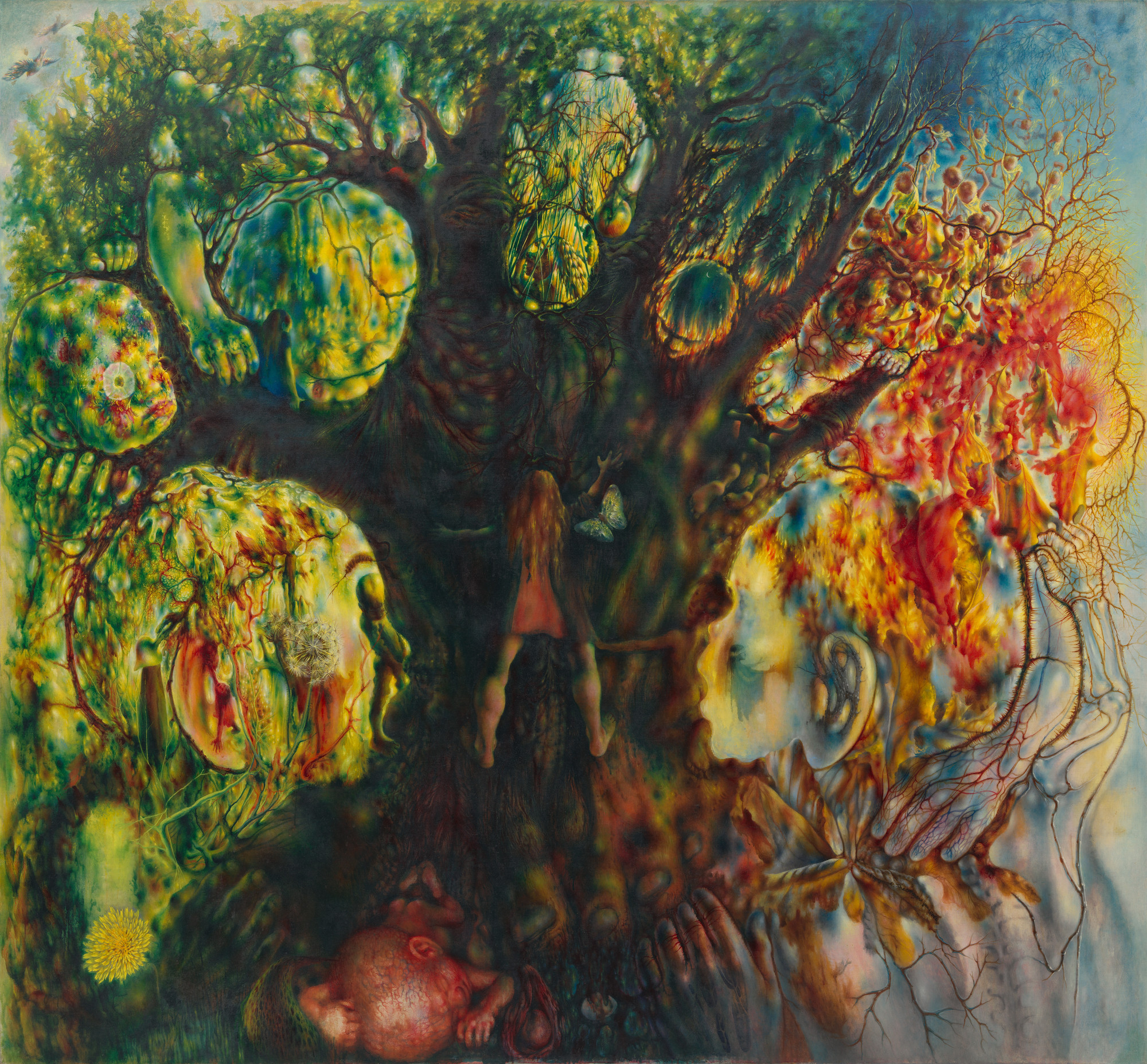 Image: MoMA