After Doing The Right Thing, here is Part Three of the Not-So-Sweet Saga …
I nside … prisoner Bob Down protests his innocence.
N obody takes a blind bit of notice.
V indication cannot come when you're cherry red.
I t's a clear-cut case of no fire without smoke.
S kin may be thin but it's too thick to see through.
I nside …
B ob goes to ground afraid of a baying hound.
L ights Out is at ten o'clock but long before then his
E yes, dull as dishwater, have turned to the wall.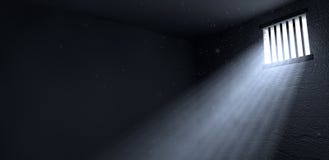 Continued in Swings and Roundabouts or What Goes Around Comes Around
Image: Dreamstime.com
Stimulus: WordPress Daily Prompt Invisible